Daily UI Challenge #007 Settings 
Feedback welcome!
I love 
Fiplab's
 Memory Clean 2 app and use it daily to help manage my computer's resource consumption. Recently the UI was updated and the fresh look was a great improvement. However, I still find the "Preferences" box to be rather ugly and dated. So for this challenge, I redesigned this portion of the app. One of my main goals was to try to fit everything in one place and organize them in a more helpful way.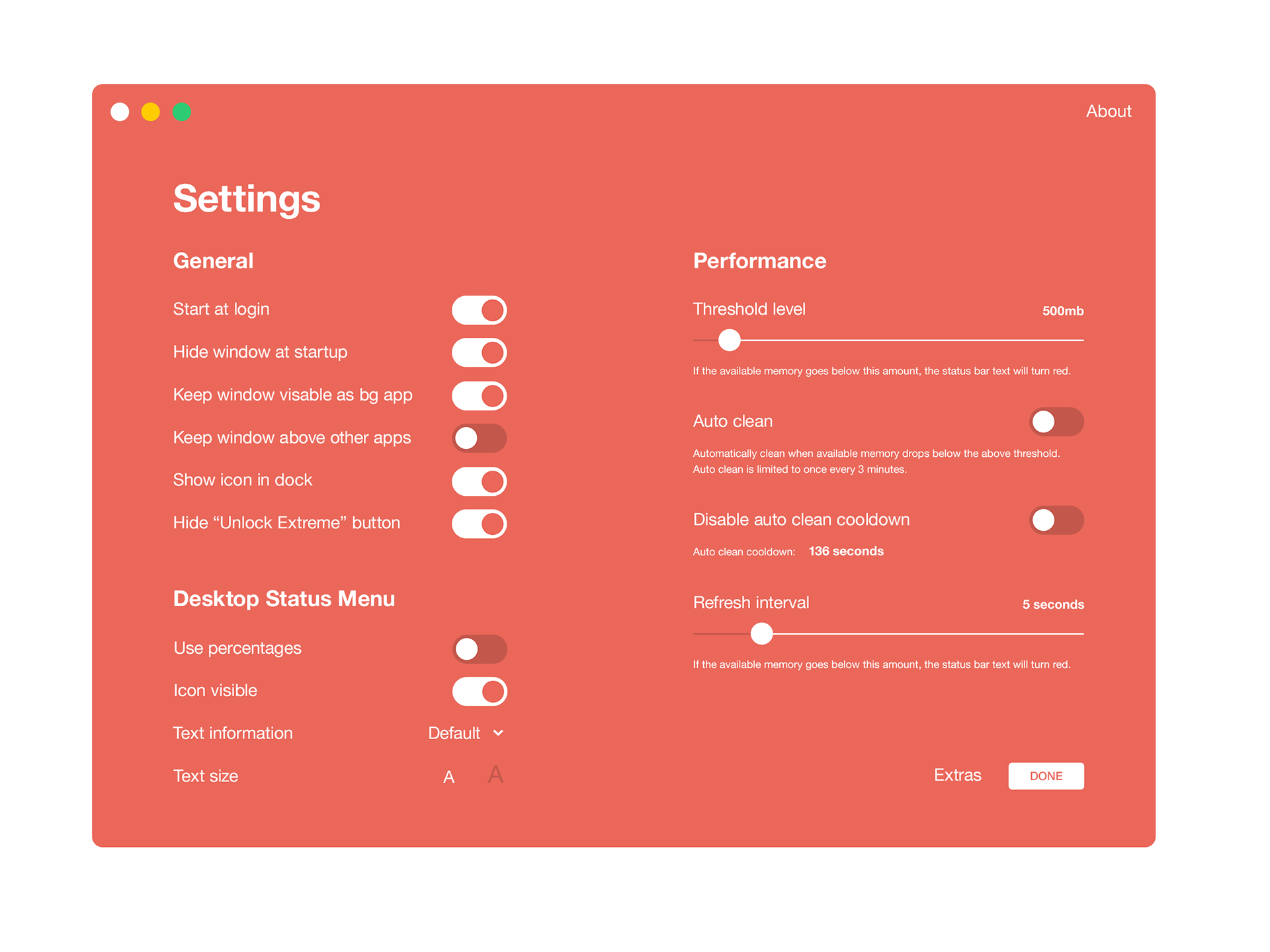 Below is the original settings design and additional screens.